SunLive – An Exciting Social Orientation Summer Series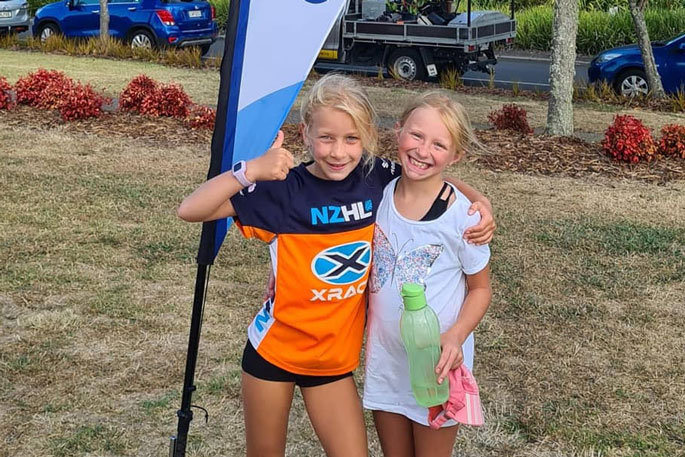 For those wishing to try their hand at orienteering, social orienteering events are planned in the cities of Tauranga and Rotorua over the next few weeks.
The Summer Series Wednesday Night Social Orienteering events are planned to suit everyone from beginners and families to competitive orienteering runners.
"On our long summer evenings, come for a run or walk on one of Orienteering BOP's urban wayfinding maps in Tauranga," says an OBOP spokesperson.
"It's suitable for all ages and abilities and is great to do with family and/or friends. We will also be offering a special school competition this year as part of the series.
The first event takes place in Bethlehem on February 10, followed by Papamoa on February 17, Mount Maunganui on February 24, and Otumoetai on March 3. The Rotorua events will take place February 11 at Rotorua Government Gardens, February 17 at Tihiotonga Centennial Park, February 24 at Redwoods, Kuirau Park on March 3 and Hannahs Bay on March 10.
For Tauranga, participants must register from 5pm, with a mass departure at 5.30pm and late departures until 6pm.
For Rotorua, participants must register from 4:30 p.m. and then start anytime between 4:30 p.m. and 5:30 p.m.
An inexpensive entry fee makes it even more enjoyable and a great way to explore the area at any desired pace. Fees are $5 for children, $10 for adults, and $20 for family, with member discounts and concession cards available.
OBOP organizes and runs boating events in the Bay of Plenty area including foot orienteering, rogaining, mountain biking orienteering and boating clinics and training.
A rogaine is a type of orienteering. Competitors have a set amount of time to reach as many marked points – called checks – as possible. There will be up to 30 controls at each event. Each check is worth ten points. Arriving late at the finish beyond the allotted time entails the deduction of ten points per minute or fraction of a minute late. The runner or walker with the most points wins.
OBOP Summer Nav rogaines last 60 minutes and areas include urban areas, parks and forests.
The OBOP Club is run by volunteers who are passionate about sport and the potential benefits it brings to people and communities – adventure, fun, health and well-being, confidence building, respect for the environment.
Events are suitable for all ages, fitness and experience levels, with the main aim being to give people a sense of adventure and fun in an outdoor setting. The Bay of Plenty features a fantastic range of maps across varying terrain, from city parks and streets to forests and farmland.
For more information visit: www.obop.org.nz