Orienteering enthusiasts will sail to Wagga for this year's Queen's Birthday Carnival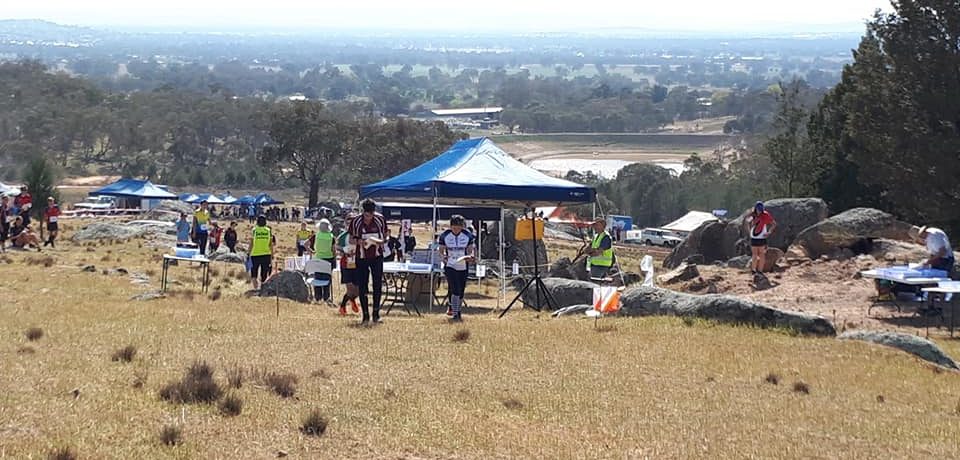 John Oliver is a man unlikely to go astray.
The President of the Wagga and Riverina Orienteering Club, the "Waggaroos", has been involved in the niche boating sport for over 50 years.
"It's a bit like long-distance running," he explains.
"The idea is to find particularities in a territory. You can do it in the forest, you can do it in a park, you can do it on the streets, but you have to find special features.
"In cross country, everyone follows the same course. In orienteering, how you switch between features is entirely up to you.
Weekly newsletter
We aggregate the most read About Regional articles from the past week and deliver them straight to your inbox every Thursday afternoon. Subscribing is the easiest way to follow, all in one go.
Over 300 Orienteers will head to Wagga Wagga for the June long weekend where the Waggaroos host the annual Sports Queen's Birthday Carnival.
"It's recognition that we have good orientation areas around Wagga and although we are a small club we are capable of putting on such an event," says John.
"We are quite proud to have them here and to raise awareness in the community.
John got his first taste of the sport when he attended a promotional event over half a century ago to raise money for the Asthma Foundation. He "had a lot of fun" and he didn't stop.
"I think we started the Waggaroos in 1974 and we're due to turn 50 in a few years," he said.
Orienteering NSW President Robyn Pallas agrees Wagga's offer is exciting ground.
"It's rocky areas, but also bushes, so it's quite difficult," she said.
"The thing about sport is that it not only uses my physique, but it's also focus."
---
READ ALSO: Wagga prepares to host two major MTB events in Pomingalarna
---
She explains that competitors use maps to navigate the different courses as quickly as they can.
"What you do is interpret 2D into 3D. So what you see on the map, you have to virtually visualize what it's going to look like on the ground," she says.
"I call it my mindfulness because I just lose myself there."
She says the sport appeals to a wide range of age groups, from "eight to 80", but baby boomers in their 60s and 60s make up the largest proportion.
---
READ ALSO: Wagga's new PCYC stays on track and on a mission
---
Despite the older demographics and difficult terrain, she adds that serious accidents are rare.
"We have sprained ankles, cuts, abrasions – that sort of thing. But people do it according to their own abilities," she says.
"It's the fundamental pleasure of sport: no matter the age and physical ability, you can always go for it. People run, people walk. It's just bush fun too.
The three days of competition include a variety of terrain over different distances each day. On Saturday June 11 there is a middle distance event at Murraguldrie State Forest followed by a long distance event at the same location on Sunday.
On Monday, locals will be invited to learn more about the sport at a Sprint Distance event at Charles Sturt University.
"There will be people there to help you get started and give you some guidance," says Robyn.
For more information, visit the Waggaroos homepage.