Nease Named Best NJROTC Unit in the Nation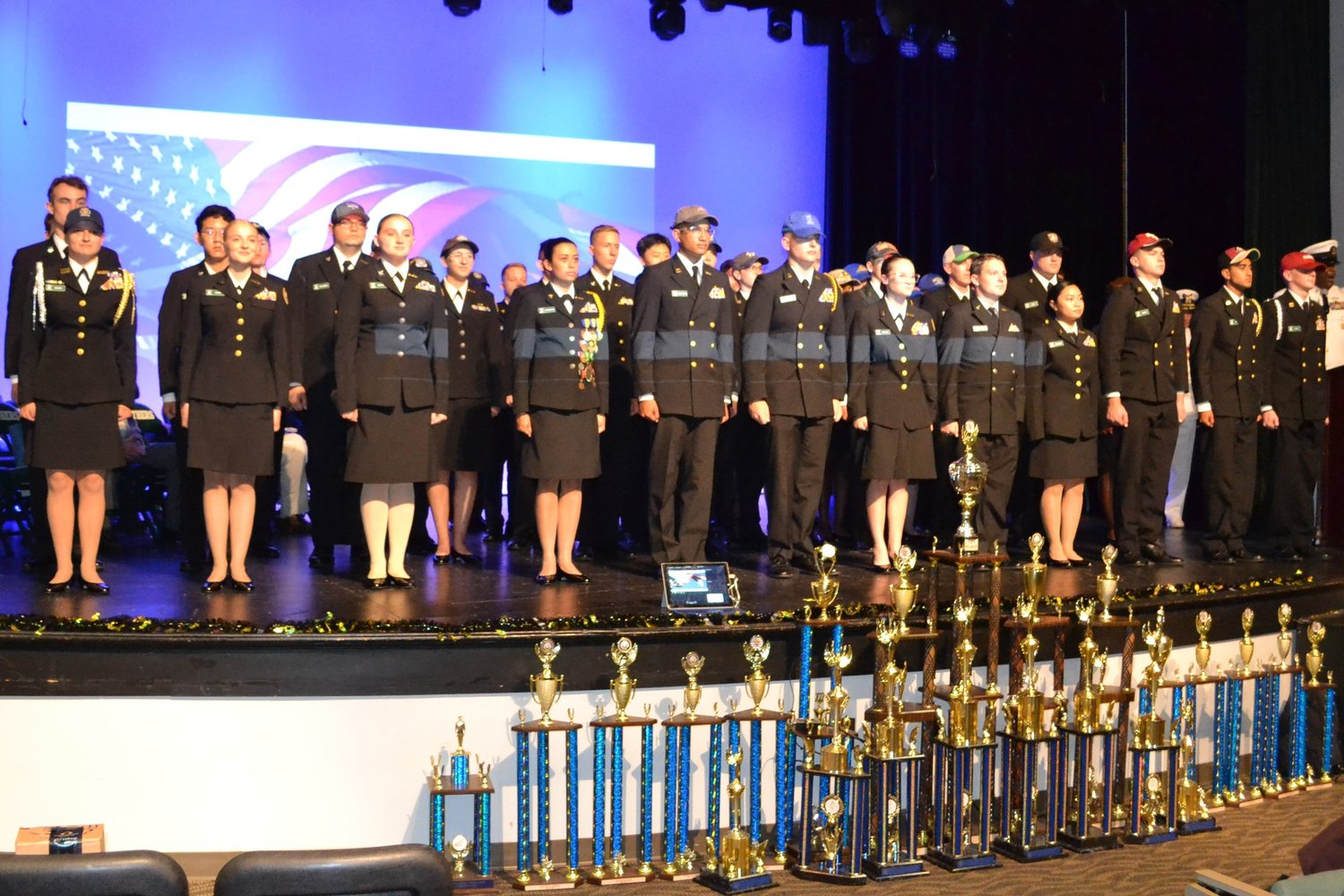 The Naval Service Training Command selected Nease as the Nation's Most Outstanding NJROTC Unit for 2021-22, with the home team taking top honors among 583 NJROTC programs worldwide.
The Ponte Vedra Central Program has been a standing contender for national honors, having finished as the number two program in 2021. Selection is based on an assessment of academic achievements, competitions, orientation activities, training programs school service projects, community service activities, extracurricular activities and annual inspection results.
This announcement followed Commander Johnathan D. Shaw, Director of Navy JROTC Area 12, announcing Nease as the most notable unit in Area 12, a region encompassing 60 schools covering all 13 NJROTC programs in the North -East Florida and 47 in the entire state of Georgia for the fifth straight year.
"There is immense pressure every year for seniors to keep Nease on top," said Battalion Commander Isabella Rivera, who has accepted an appointment at the US Coast Guard Academy. "We take our leadership roles seriously. And now we can pass the torch to next year's class with our mission accomplished.
This year marks the second time Nease has won top honors. In 2015, Nease was named the nation's most outstanding unit.
"They say it takes a village to feed a child, well in the world of JROTC it takes a community of cadets, parents, school administrators and instructors pulling in the same direction to mount a program at this height," said the senior naval science instructor. Captain Scott LaRochelle who is retiring after eight years at the helm of the program. "Nease NJROTC embodies a unified 'one team, one fight' effort."
Nease's main identity is its drill team which competes in a compilation of 10 individual academic, athletic and drill events in 12-16 school meets. Last year Nease placed first at Sprayberry (Georgia), Lee County (Georgia), Martin Luther King (Georgia), Mandarin (Florida), Flanagan (Florida) and Area-12 State Championship and third overall at the Navy National Academic, Athletics and Drill Championships.
Among other notable accomplishments, Nease has also won first place in track and field, varsity, air rifle, and orienteering competitions across Florida and Georgia State. Cadets completed 5,800 hours of community service. And nine seniors received service academy nominations or ROTC scholarships.
"It begins and ends with character building," said Gunnery Sergeant Duane Hanson, naval science instructor. "The solid foundation of character development that our cadets acquire in the program will serve them well now and later in life."