Manx Lottery Trust funds new referral cards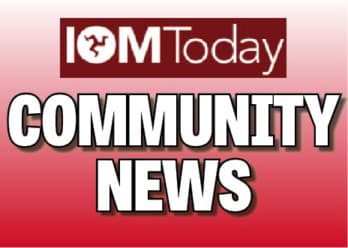 The Isle of Man Orienteering Klubb has launched two new orienteering maps, funded by the Manx Lottery Trust, of Conrhenny Wood and Tholt-y-Will Forest and Glen.
Sarah Kelly, Chair of the Manx Lottery Trust kicked off the latest of the map launch events at Conrhenny Wood in Onchan, where participants made their way through the wood to find the various wayfinding markers on their new map.
The club thanked the trust, which also funded permanent waymarkers at these locations, and the Department for the Environment, Food and Agriculture for their support in mapping and setting up permanent orientation routes at these newly mapped locations.
Upcoming events include the Orienteering Klubb night event at the Tynwald Arboretum, St John's on Thursday 22nd October. Registration is between 6:15 and 6:45 p.m. at St John's Church, with a mass start at 7 p.m.
A torch is required for this event, with maps and fact sheets costing £3 for adults and £1 for under-16s.
The final event for 2020 is the annual Boxing Day event, which takes place in Conrhenny Wood.
Further details of these and upcoming events in 2021 and information on Orienteering in the Isle of Man can be found on the Isle of Man Orienteering Klubb website and Facebook page.