Finding the Path to Fun: Lone Pine Hosts First Orienteering Event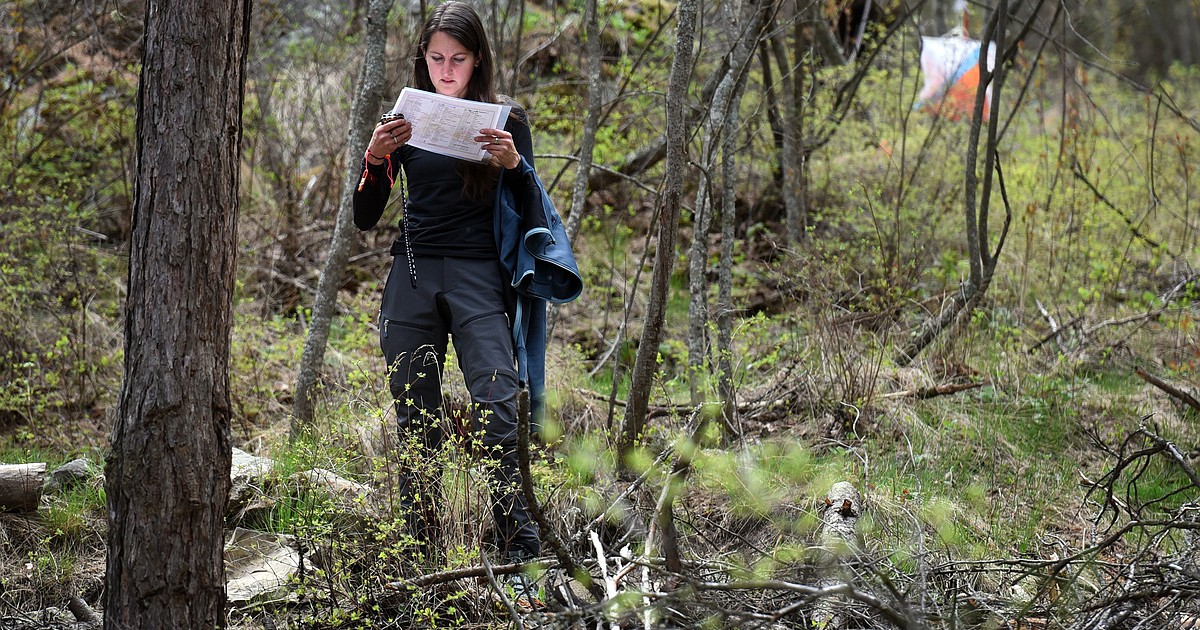 Compass and map in hand, more than three dozen adventurers hit the trails of Lone Pine State Park last Sunday for the first-ever Grizzly Orienteering event in the Flathead Valley.
A sport that challenges participants to find their way over rough terrain to reach numerous checkpoints using navigational skills, orienteering is a popular sport in Europe that is rapidly gaining traction in the United States .
According to Grizzly Orienteering co-founder and former USA Orienteering Team member Boris Granovskiy, orienteering has broad appeal for all age groups and athletic abilities.
"One thing I love about orienteering is that the whole family can get involved. The kids can go out and the grandparents can go out and there will be classes that suit them," he said. "It's a great sport to practice with the whole family."
Born in Russia, Granovskiy has been running orienteering since the age of 10 and brought his love of the sport with him to America. When he and his wife, Missoula native Allison Brown, returned to his hometown, they discovered that Montana had no orienteering club, so they decided to start Grizzly Orienteering in the fall. 2020.
Having hosted seven events within an hour's drive of Missoula, Granovskiy was eager to expand into the Flathead Valley after getting a call from Whitefish resident and orienteering enthusiast Will Dickinson. .
After receiving the enthusiastic go-ahead from Lone Pine State Park Superintendent Brian Schwartz, Granovskiy and Dickinson, with the help of a few members of the U.S. Guidance Team, got to work marking the maps. , design the course and prepare to bring the sport to Northwest Montana.
"We're just trying to spread the word and build momentum so more people can enjoy the sport because it's a fun sport with a low entry level for beginners," Dickinson said. "All you need is a compass and good walking shoes."
According to Dickinson, orienteering offers people who have hiked the trails of Lone Pine State Park many times the chance to see the area from a new perspective.
"When you get into this field you really learn about the topography and how to get off the beaten path. It's a skill that most people don't think about. I think a lot of people are put off because of all the necessary equipment, like paddleboarding or mountain biking," he said. "It doesn't take much to make orienteering a lot of fun.
For Granovskiy, it's this opportunity to think outside the box that makes orienteering so great.
"Orienteering is going to take you places you've never been before, even if it's in your own backyard," he said. "It will take you off the beaten path and into the field. No two events are the same and you always see places you've never seen before.
WITH CLOSURE with 40 people taking up the challenge of the courses on Sunday, the event exceeded the expectations of its organizer.
"I think things went really well. This was our first event in Flathead Valley and we didn't really know what to expect. We were hoping to have 20-25 people, so 38 was a big number to see" "I think people enjoyed seeing the park in a new way and having specific puzzles to solve while engaging both their bodies and their brains," Granovskiy said.
The course has been a hit with newcomers and orienteering veterans such as Jesse Nelson of Whitefish, who uses orienteering skills in adventure races across the country but had never participated to a strictly orientation event.
"It was a great opportunity to get out and work on my orienteering skills while the rest of my family got a chance to see what it's like to have to navigate a course like this," did he declare. "The whole family was able to go out and have a lot of fun."
Granovskiy and Dickinson said they are already planning another event at the park in August and hope to expand to other areas of the Flathead Valley.
For more information and to follow upcoming events, visit Grizzly Orienteering online at www.grizzlyorienteering.org.
Journalist Jeremy Weber can be reached at 758-4446 or [email protected]