Bethel children learn to navigate maps for World Orienteering Day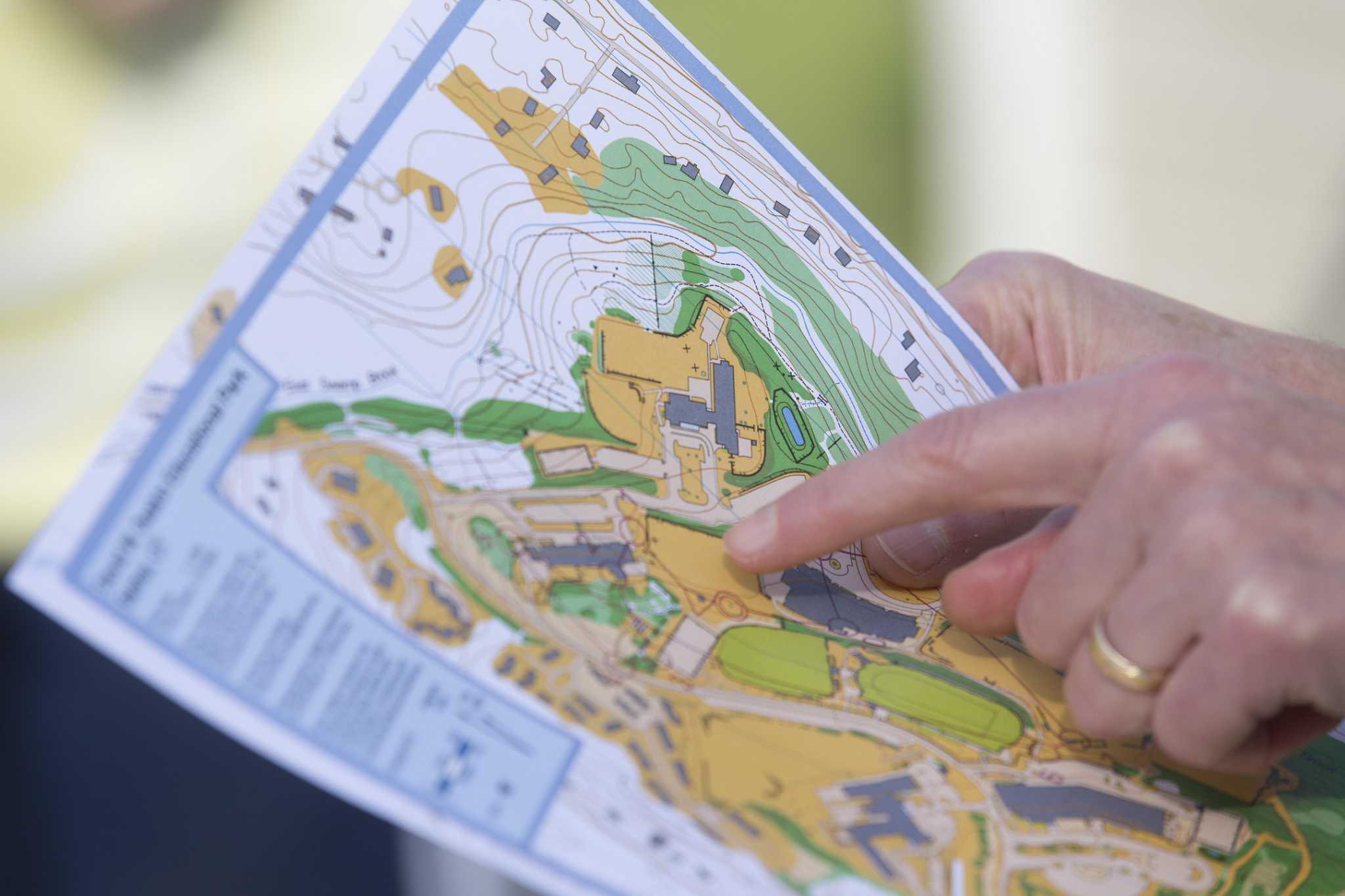 BETHEL — Seven young girls huddle around a colorful map of their school's campus, practicing navigation skills they learned in their third-grade physical education class. They rush to the basketball court next to Rockwell Elementary School.
"It's this way," a girl shouts, and they head off again, this time toward the edge of the trees behind the school.